The printed leporello's are documentation objects. It represents different phases in my work process.
They have been developed and designed by Van Bindsbergen Visser Vormgeving and Mikel Buwalda Fotografie.

leporello 'Bomen' 2010, leporello 'Verte' 2012,' leporello Peelverhalen' 2015


Leporelloes and booklets with drawings of coincidences which do not actually exist.
'View', front, 2019
10 x 143 cm
privately owned
'View', backside, 2019
10 x 143 cm
privately owned
'Norway' 1, 2016
40 x 648 cm
privately owned
'Norway' 2, 2016
40 x 648 cm
privately owned
'No man's land' 1, 2015-2016
221 x 20,5 cm
privately owned
'No man's land' 2, 2015-2016
221 x 20,5 cm
privately owned
'Book for friends' 1, 2010
25 x 376 cm
privately owned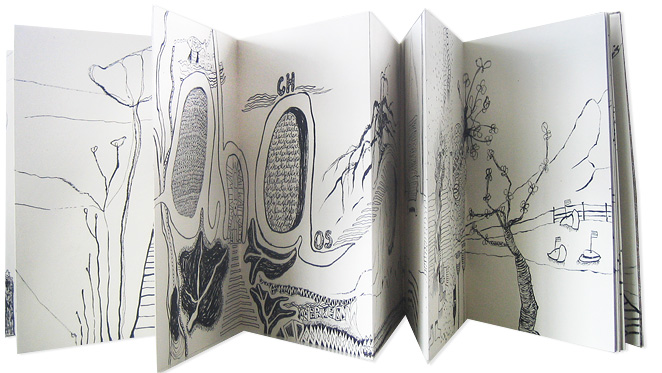 'Book for friends' 2, 2010
25 x 376 cm
privately owned
'China' 1, 2008
28 x 405 cm
privately owned
'China' 2, 2008
28 x 405 cm
privately owned
'China' 3, 2008
28 x 405 cm
privately owned
'Book of trees' 1, 2007–08
23 x 14 cm
privately owned
'Book of trees' 2, 2007–08
23 x 14 cm
privately owned
'Book of trees' 3, 2007–08
23 x 14 cm
privately owned
'Lapland' 1, 2006
25 x 376 cm
privately owned
'Lapland' 2, 2006
25 x 376 cm
privately owned
'Fragments', 2005
20 x 304 cm
privately owned